a collection of stylish and sustainable pieces, handcrafted by skilled artisans in Kenya
Leather Plant Hanger with Basket
Regular price
Sale price
$35.00 USD
Unit price
per
Sale
Sold out
It doesn't matter if it's a succulent, fern, or monstera, this plant hanger is made for all things green! It hangs from any ceiling with its sturdy natural rope made from locally sourced reeds and its leather straps to hug our handcrafted banana leaf basket in your home. The most delightful way to bring nature in.
Share
View full details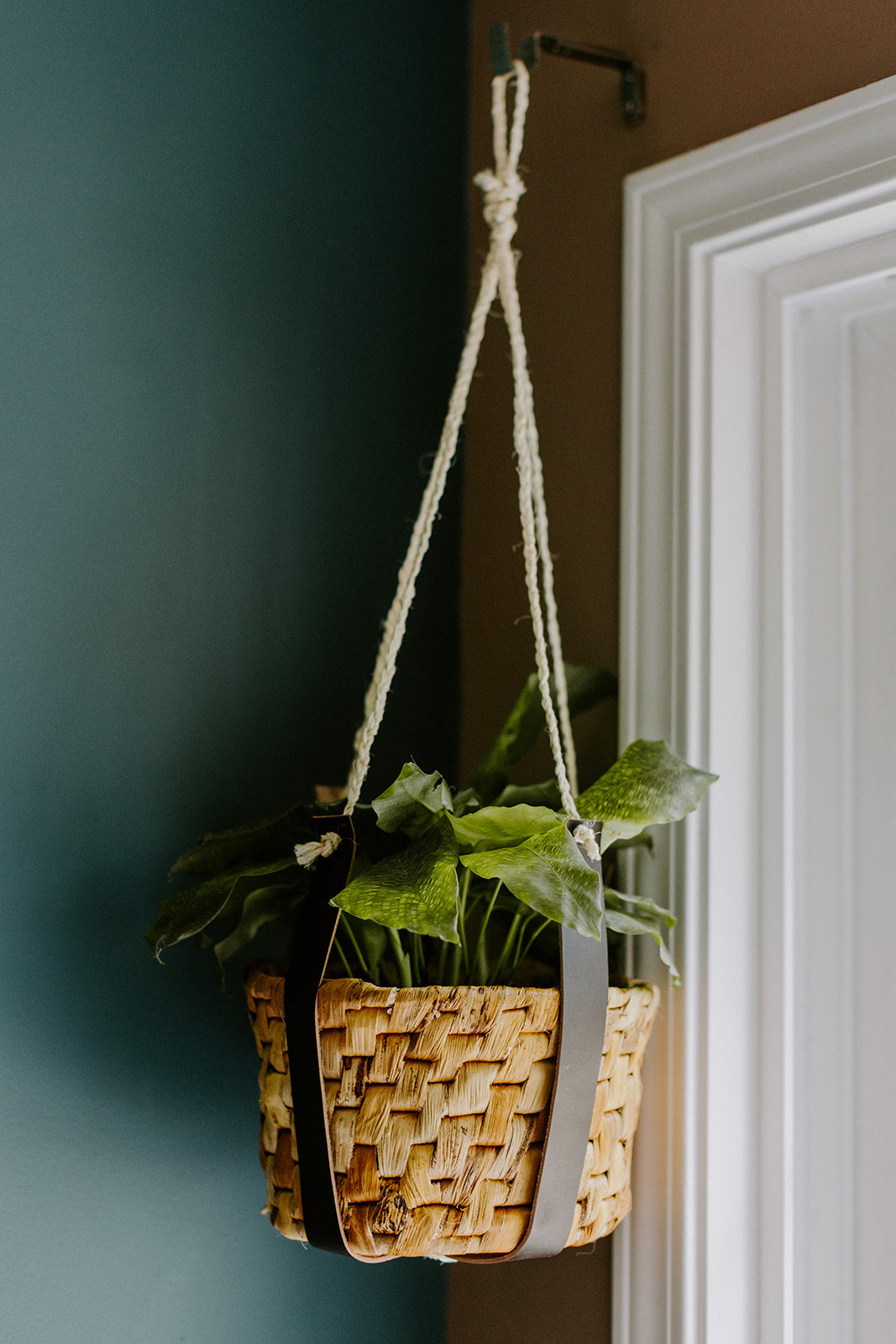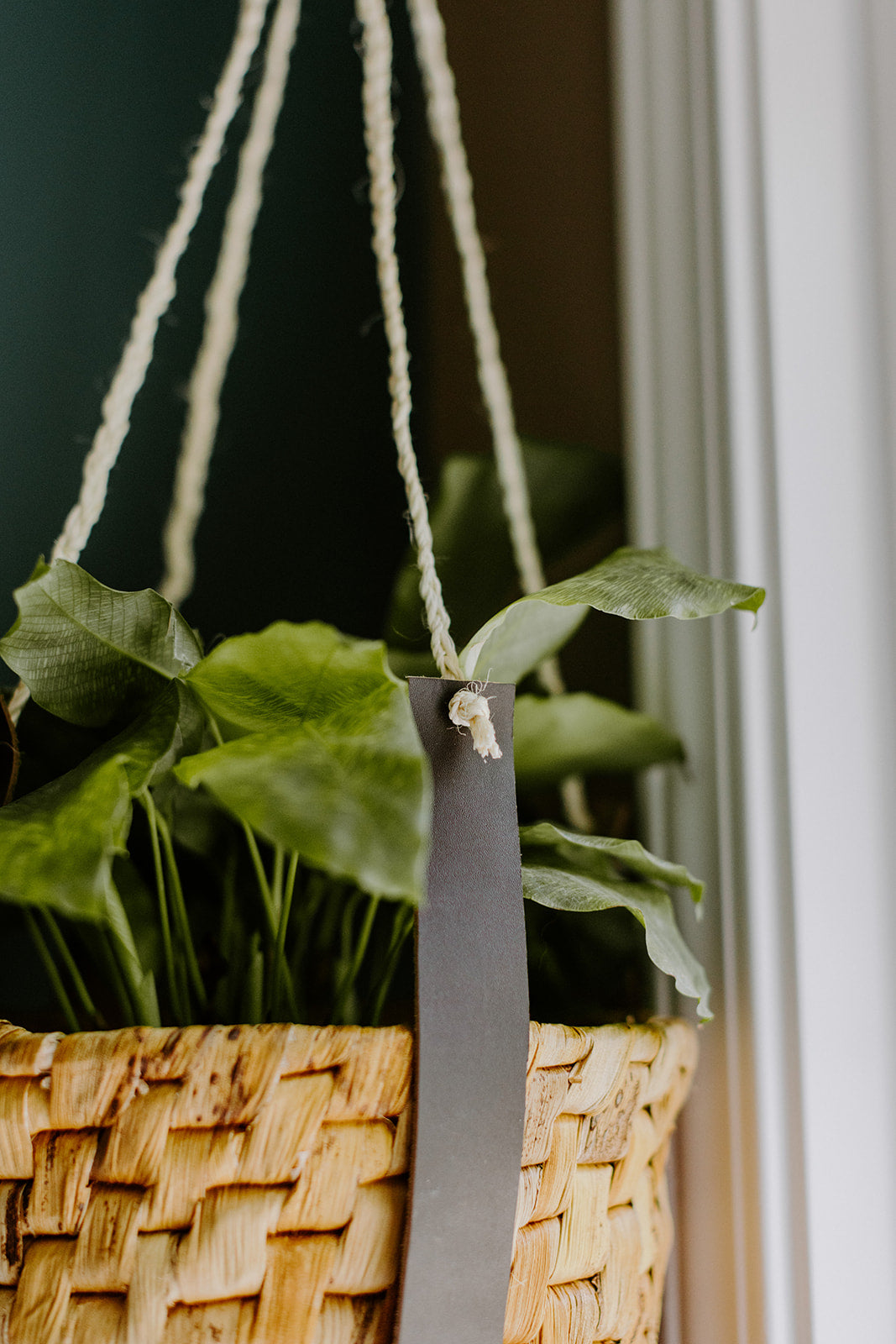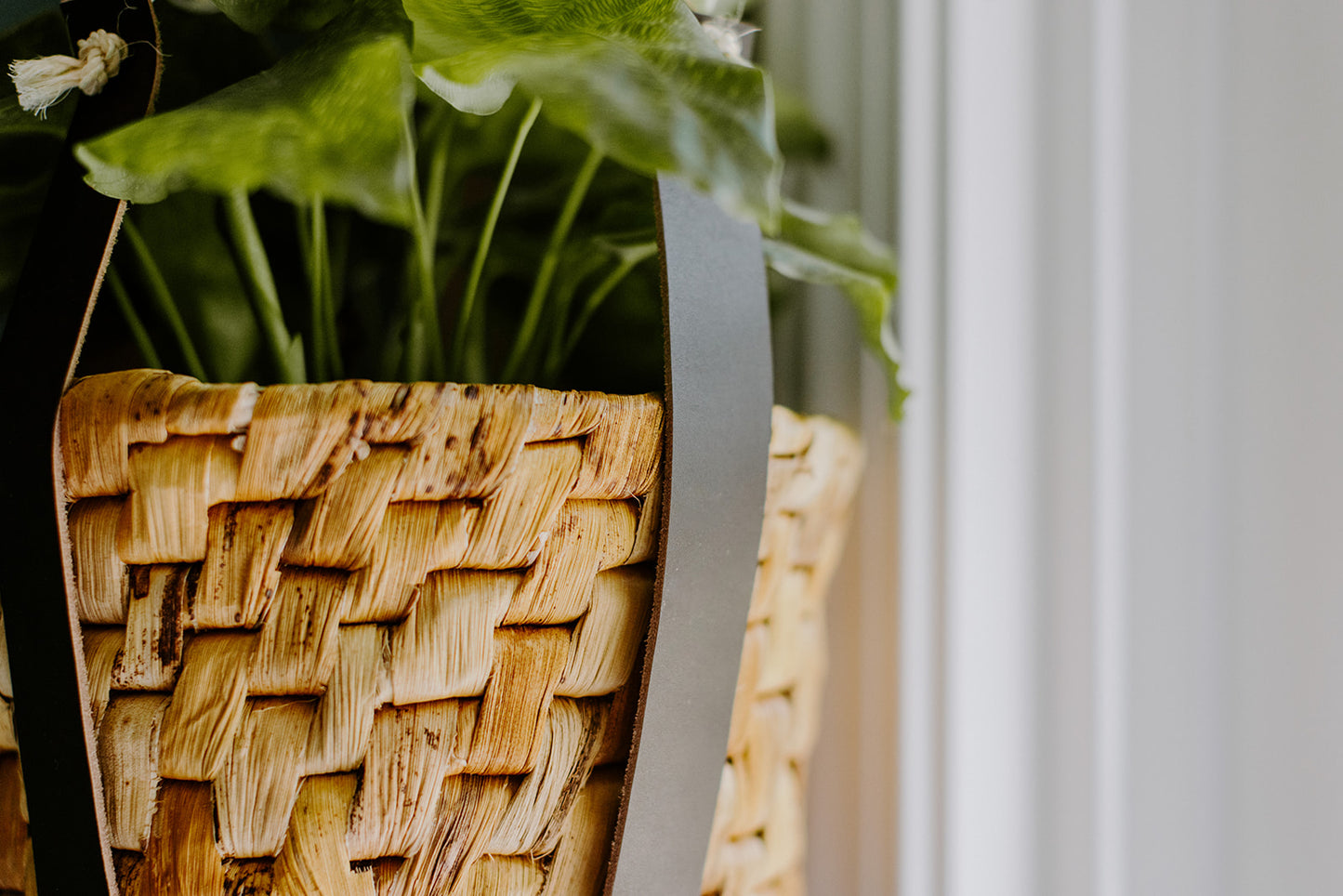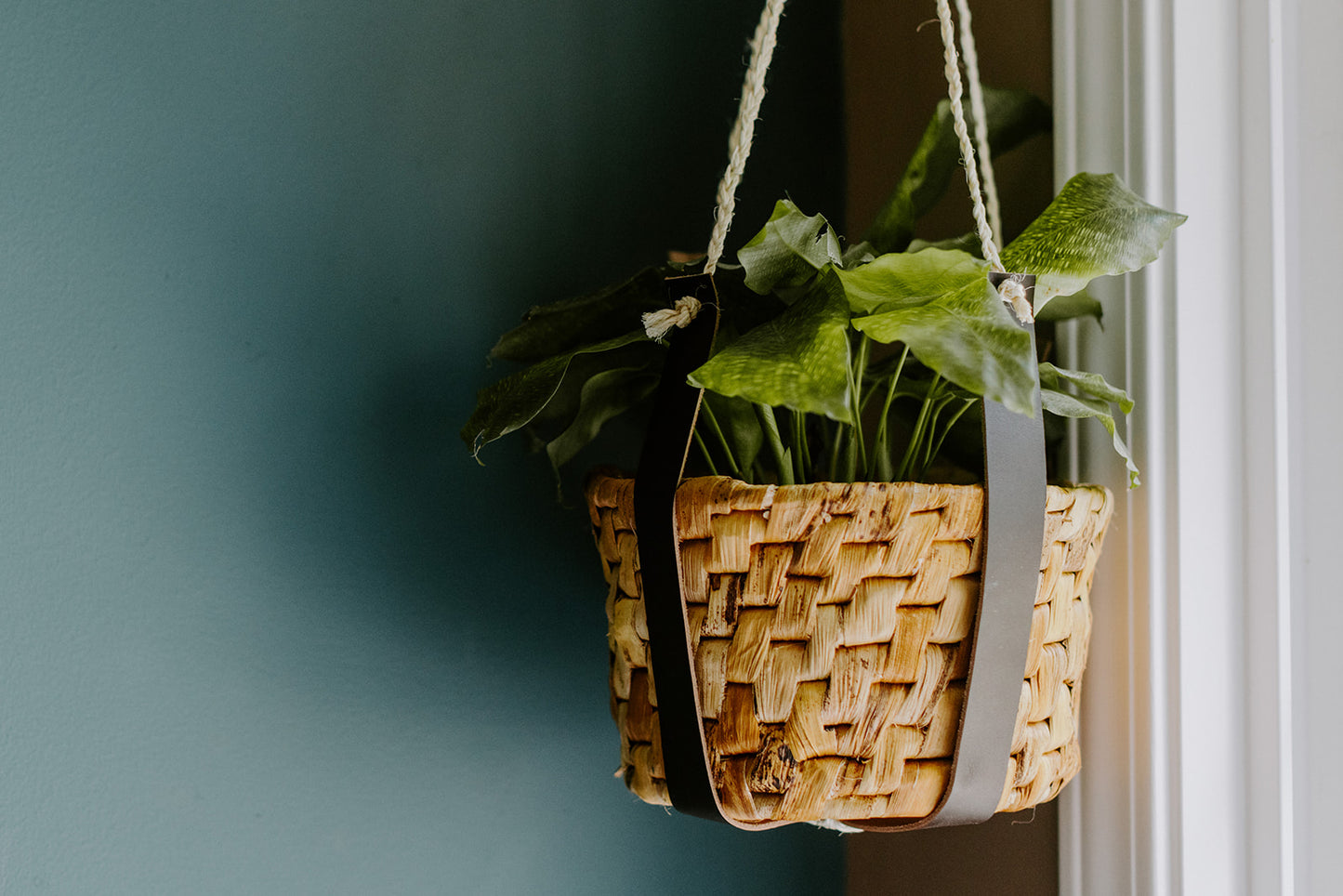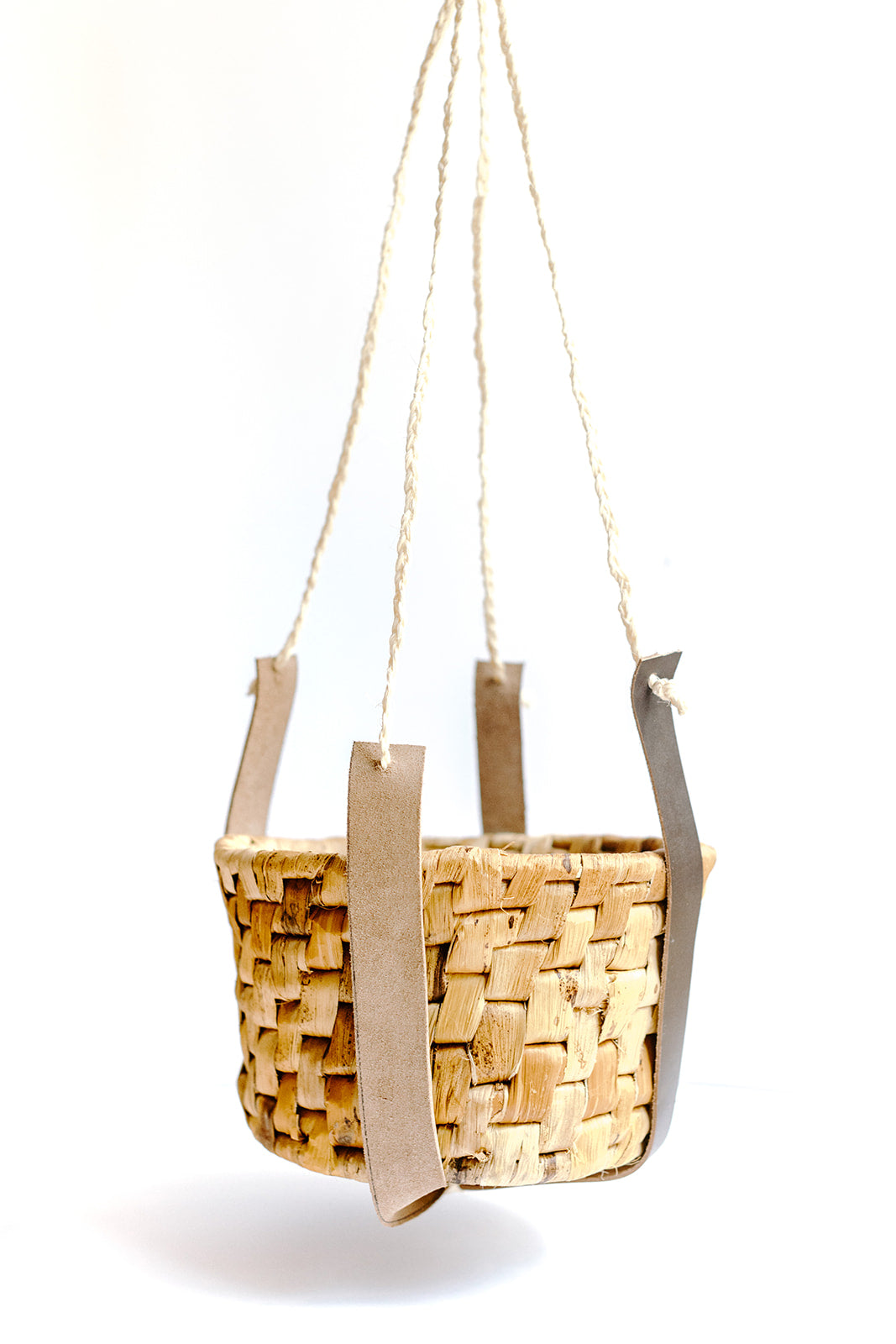 Tipping the Scale One Artisan at a Time
Artisan Impact
James

As a highly skilled artisan in the sewing team, James has honed his expertise in basketry, jewelry making, and sewing, with a special passion for creating our popular oven mitts and stuffed elephants. With aspirations of opening his own tailoring shop and developing his own business, James's time at GORP has been instrumental in helping him aspire to achieve his dreams. Not only has he been able to pay his bills, but he has also been able to cover his mother's medical expenses and support his younger brother's education. His recent move from the Kibera Slum to Nanyuki has provided him with a safer and healthier environment to flourish, offering him the opportunity to leverage his skills and talent to create a better future for himself and his family.

Jenifer

Jenifer's journey with GORP began when her family was evicted from their home due to unpaid rent, and she had been struggling to make ends meet by selling second-hand clothes in the local market. Since becoming an artisan with GORP for the past four years, Jenifer has not only learned valuable skills in basketry and jewelry making but also demonstrated her positive, team-oriented attitude. Her dignified employment with GORP has enabled her to pay for her children's education, and rent, and improve her living standards, while also gaining valuable career experience that she hopes to leverage toward her dream of opening her own beauty shop and building her own home.

Mary

Mary's story is a testament to the transformative power of artisan work. Coming from a village near Nanyuki, Mary is a humble and determined individual who, despite having no prior sewing experience, quickly developed a passion for the craft after joining our team as an artisan just one year ago. Since then, Mary's life has undergone a remarkable transformation, as she has been able to improve her standard of living and provide for her family with ease, including covering the costs of her children's education. Her inspiring journey serves as a reminder of the immense impact that artisan work can have on individuals and their communities.
Members of the Fair Trade Federation
Fair Trade Federation's Mission

As part of the global fair trade movement, the Fair Trade Federation shares a vision of a world in which justice, equity, and sustainable development are at the heart of trade structures and practices so that everyone, through their work, can maintain a decent and dignified livelihood.

Our Mission Through Fair Trade

Grain of Rice Project is a non-profit organization and a proud member of the Fair Trade Federation. Our commitment to fair trade principles is at the core of everything we do. We believe that fair trade is not just an organizational approach but a movement that fosters ethical and sustainable practices, empowering communities and creating positive social and economic impact.
Learn more about our Impact
In Kenya, obtaining a quality education can be incredibly challenging, especially for those without the financial means to access it. This is why at Grain of Rice Project, we have taken a passionate stance on this issue by building and opening the Grain of Rice Academy near Nanyuki, Kenya.
We firmly believe that education is the key to a brighter future for individuals, families, and entire communities. To achieve this, our team has put in tremendous effort to collaborate with highly qualified educators, professors, and experts to develop a curriculum that emphasizes literacy and incorporates STEM and the arts. We are enthusiastic about creating a learning environment that is not only engaging but also tailored to the unique needs of our students.
Our ultimate goal at Grain of Rice Project is to break the cycle of inequality and create positive change by offering a high-quality education that can be transformative for individuals and entire communities. We firmly believe that education is a fundamental right, and we strive to provide every student with the tools and resources they need to succeed, regardless of their socio-economic status. By investing in education, we can empower individuals and uplift communities, paving the way for a brighter and more equitable future.